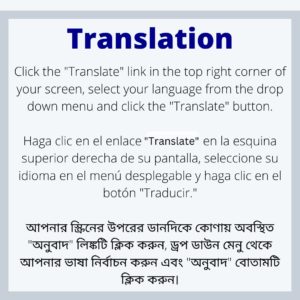 Press Release MCSES 2022-23 Principal's Awards Second Trimester.docx
NEWS RELEASE
FOR IMMEDIATE RELEASE
March 24, 2023
MCSES 2022-23 Second Trimester
Principal's Award Recipients Announced 
HUDSON, NY — The Hudson City School District is proud to announce the recipients of the Montgomery C. Smith Elementary School Principal's Award for the second trimester of the 2022-23 school year. 
On March 24, the award recipients were treated to a special breakfast in recognition of their hard work, leadership, and perseverance in school.
To receive the Principal's Award, students must exemplify the character traits that are focused on in school such as responsibility, citizenship, and kindness. Teachers nominate up to three students per class to receive this award each trimester.
Principal Mark Brenneman's MCSES Principal Award Recipients for Second Trimester 2022-23:
Isabel Agueda Lopez, Swad Akbar, Tucker Alvarez, Safwan Ayaan, Wolfe Azarov, Riley Baldwin, Nathaniel Barone, Cayden Bathrick, Harley Bauer, Kalilah Beauford Thomas, Carter Black, Cason Brodowski, Jace Brooks, Jaxson Camarillo, Paul Carius, Kaylani Charlton, Abdullah Chowdhury, Camryn Clark, Brayden Clum, Garrett Cozza, Levi Crowe, Anay Cruz Cruz, Abigail Cunningham, Brayden Cutler, Malani Cuyler, Arnoy Datta, Shenyce DeFrietas, Katelyn Delaney, Sherlyn Delgado-Ajanel, Calista Dianda, Jordyn Edmond, Namira Farishta, Sherrae Fearon, Cameron Fix, Hunter Franceschi, Elijah Frantzen, Rylee Frederick, Oliver Gomez-Hernandez, Jalisa Gray, Elliot Green, Jayden Greene, Kae'Lani Grove, Kae'Lyn Grove, Dorothy Grubler, Alexander Habana, Jasiah Hargrove, Peyton Hodges, David Holloway, Carter Hosier, Amani Hotbani, Colin Huber, Empriss Hyman, Cierra Johnson, Emoni Johnson, Littrinity Johnson, Juliana Jones, Naquan Jones-Kelly, Kiva Kennedy, Sage Kritzman, Isaac Kudlack, Ilirah Lashley, Evelyn Lee, Preston Lee, Zoey Lonsdale, Luz Celeste Lynam-Boote, Zephyr-Lily Lynam-Boote, Carter Maddox, Daniel Madison, Sara Mahamud, Elijah Martinez, Alis Mendez, Kollette Mesick, Kamran Miah, Abigail Millard, Jayden Monk, Adonis Muniz, Malachi Munroe, Safaa Nawab, Addison O'Neil, Chloe Panadis, Joseph Parker, Oscar Penderleith, Nathanael Pierre, Keith Pittman, Michael Platner, Faith Quinion, Jameson Race, Joey Race, Amir Roberts, Cameron Rose-Jordal, Amelia Rhriss, Lindsay Ringer, Lennox Rivenburgh, Kaydence Roberts, Raihan Sarker, Elijah Saunders, Louis Scoffier, Chandler Seaton, Alida Simmons, Nariah Spencer, Kahlia Stickle, Jackson Strattman, Ella Sweet, Mateo Tamayo, Jy'aire Virgo, Nyana Watson, Ally Webster, Jenna White, Sanaa Williams, and Najat Yesmin.
###