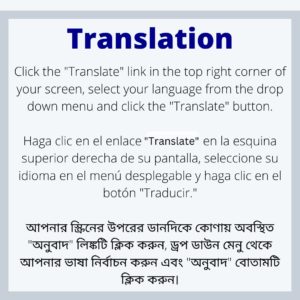 The Hudson City School District is excited to have Philip Campbell on board as the Associate Principal of Hudson Senior High School! Get to know Mr. Campbell with this Q&A.
Q. What is your role here at the Hudson City School District, and where do you work?
A. I am the new Associate Principal at Hudson High School.
Q. When did you start working here?
A. My first day was Wednesday, January 11, 2023.
Q. What does your job entail? What are your responsibilities/priorities?
A. As an associate principal, my job entails several aspects such as:  Assisting the Principal in running the day to day operations of the High School. Helping teachers, staff, and parents when students are struggling to help them get back on track.
Q. What do you like most about your job?
A. I truly enjoy working with students and helping them as they journey through their high school years.
Q. What is your education background?
A. I have a Bachelors in Secondary Education/Mathematics, a Masters in Curriculum and Instruction and a Certificate in Advanced Studies in Administration and Supervision, all from SUNY Plattsburgh.
Q. What is your professional background? What is the most interesting job you've ever had?
A. I started my career as a high school math teacher. I taught Algebra, Geometry, Pre-Calculus, Calculus and AP Statistics. I have spent the majority of my administrative career as an Assistant Principal and Principal at Somers, Red Hook, and Rye High Schools. The most interesting job that I have ever had was being the administrator for an alternative high school program.
Q. Tell us a bit about your life outside of school?
A. Outside of school, my life consists of being with my family. I have 4 children and they keep me busy with their activities.
Q. What is the best advice anyone has given you?
A. It is easy to discipline a student. The difficult part is to do it without ruining the relationship that you have built with them and to make sure that they still have hope that things will get better.
Q. What is your motto or personal mantra?
A. When people come to you for help, make sure at the end they felt it was a good idea or they will never come back.