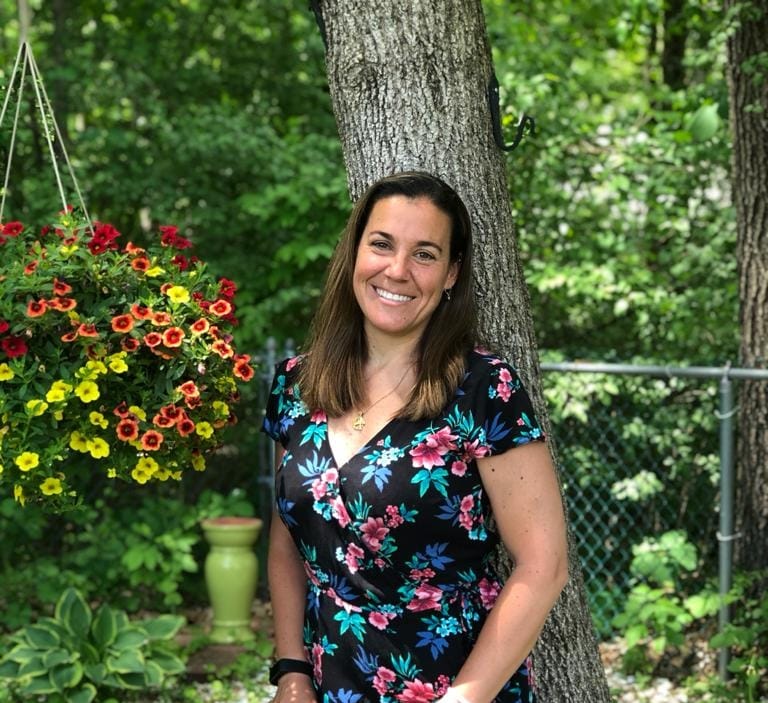 Dr. Trini Hernandez is a new associate principal at the elementary school. Prior to becoming an administrator, she taught Spanish to junior and senior high school students. As an assistant principal, she collaborated with teachers and administrators to develop strategies to increase individual student achievement and prepare students for a successful transition, whether it be into their career or higher education.
Learn more about Dr. Hernandez below, including what drew her to the Hudson City School District and what she hopes to accomplish in her new leadership role.
What is your role here at the Hudson City School District, and where do you work?
I am an associate principal at Montgomery C. Smith Elementary School. My first day was September 7, 2021.
What are your job responsibilities/priorities?
Each day will look different, however one of my main priorities is to always do what is best for our students by focusing on how we can support them both academically and socially. The District and school have been accomplishing a lot of goals, so I plan to continue the momentum and challenge young minds that are the pillars of tomorrow's world.
Another priority is to cultivate relationships within the school community and support teachers and staff so we can provide the best education for our students while maintaining a safe, positive, and fun learning environment. I truly believe that all students can learn if they are given a positive learning atmosphere to self-discover, grow, and achieve their goals.
What made you want to work at the Hudson City School District?
I had an opportunity to work with the district in my previous role as Director of the Regional Bilingual Education Resource Network at Questar III BOCES. I fell in love with the collegiality and sense of community here after meeting some administrators and teachers.
I was also attracted to the district because of the diverse student population. It was important to join a school where I could use my unique skill set, background, and expertise. After doing some research and talking to some of the employees in the district, it became clear to me that Hudson was a great match!
What goals do you hope to accomplish while working here?
Some of my immediate goals are to get to know our students, teachers, staff, leaders, and community. I want to be part of the Bluehawk family and immerse myself in the community and culture of Hudson. As they say, "It takes a village to raise a child." Some of my long-term goals have to do with growing and becoming the best administrator I can be to support our school community as we collectively work to raise the bar, close the achievement gap, align curriculum and instruction, and provide social and emotional learning support for our students.
What do you like most about your job?
I don't know where to start! I like the challenges that the job provides. I love working with students and staff. I enjoy helping families with resources, supporting teachers instructionally, and working alongside the other administrators to accomplish our district's goals. I like supporting, caring, challenging, and promoting learning for our kids. All of this and more is why we do what we do as educators. I don't think there is a more rewarding career in the world!
What is your background like – previous jobs, your education, etc.? How did that prepare you for this leadership role at HCSD?
I earned a double bachelors and a Master of Arts in Spanish Linguistics from SUNY Albany. I earned a Master of Science in Education, Administration & Educational Leadership from the College of Saint Rose. Recently, I received a Doctor of Education (or EdD) in Educational Leadership from Sage. I also hold a School Building and District Leader Certificate of Advanced Study from the College of Saint Rose.
Previously I was a classroom teacher for several years as well as an Assistant Principal. As a Director for Questar III, I closely worked with school districts and the State Education Department (NYSED) to ensure that schools kept abreast of NYSED goals and initiatives, especially those related to ELL students (or English Language Learners). This position also gave me the chance to provide coaching, professional development, and one-on-one assistance to teachers and school districts.
As an educational leader, especially in my role as Assistant Principal, I worked collaboratively with teachers and administrators to develop strategies to increase individual student achievement and to prepare students for a successful transition, whether it be into their career or higher education. At the heart of my work is the belief that schools not only support academic rigor, but als
Before working here, what was the most unusual or interesting job you've ever had?
I worked in Cobleskill at a computer store that was also a video store. I had to catalogue, alphabetize, organize, and place on shelves all the movies. I had to look up customers on the computer, take money, and check-in and check-out VHS tapes. Does anyone remember those anymore?
Tell us a bit about your life outside of school.
I enjoy spending time with my 19-year-old daughter. I love being outdoors, walking, hiking, kayaking, cooking, listening to music, and dancing (when nobody is watching, of course!). I love to travel. I enjoy gardening, hanging out with my family and friends, and snuggling with my toy poodle Sage. I also love stargazing and looking at the moon!
What is the best advice anyone has given you?
I've received lots of great advice. Once a dear friend said to me: "Work hard and believe in yourself. THE WORLD IS YOUR OYSTER!" Also, "It is during our darkest moments that we must focus to see the light" (Aristotle). And, "The future belongs to those who believe in the beauty of their dreams" (Eleanor Roosevelt).
But truly, I could go for anything that Pooh shares with Piglet and vice versa. Those two are really smart!
What is your motto or personal mantra?
When it comes to my professional life, "They do not care how much you know, until they know how much you care." I am also a firm believer that "the glass is always half full" and that it's important to "be kind, for everyone you meet is fighting a hard battle."
Anything else you would like to share?
I am extremely excited to be part of the Bluehawk community! As I begin my role as associate principal, I look forward to learning about our community and how I can best support students, families, and teachers.