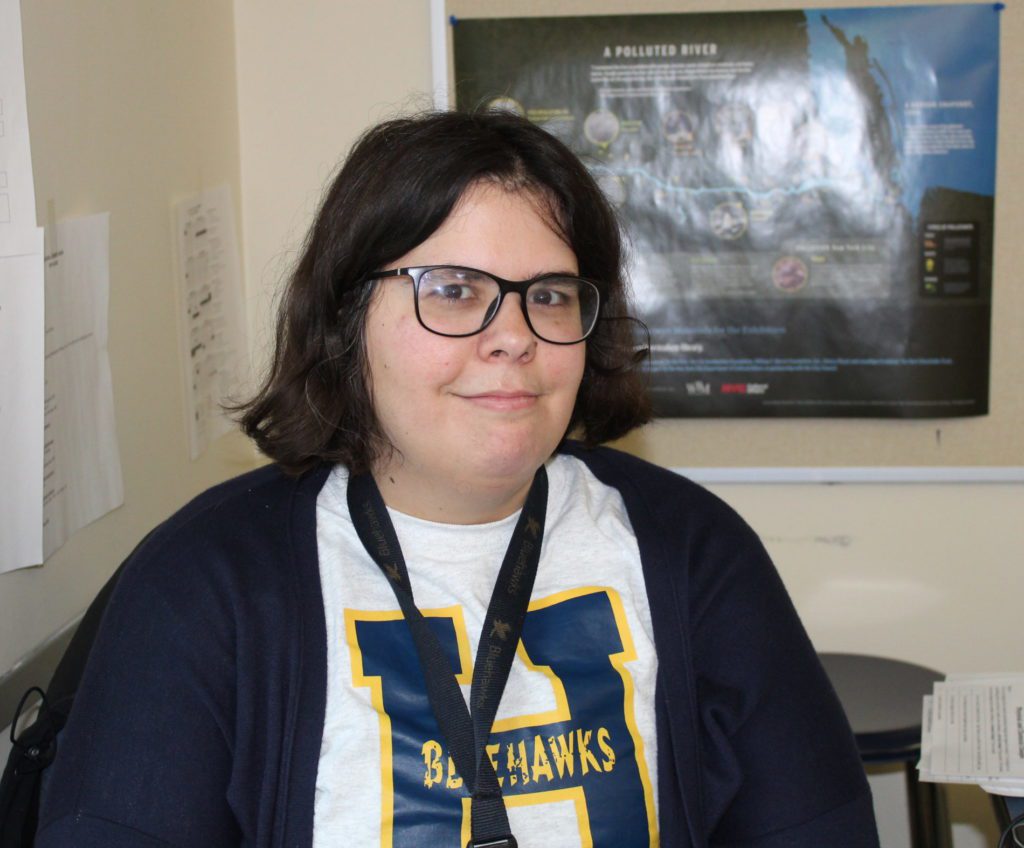 Rachael Gray is a new eighth grade Science teacher at Hudson Junior High School. She used to travel the world on a research ship and now enjoys teaching students about physical science and the world around them.
Here are a few things to help you get to know Ms. Gray:
What is your role here at the Hudson City School District, and where do you work?
I am the new eighth grade science teacher at Hudson Junior High School.
What does your job entail? What are your job responsibilities/priorities?
I help eighth-graders learn about physical science, including physics and chemistry. I try to engage students' natural curiosity to help them learn about the world around them.
When did you start working at HCSD?
I started at the beginning of the school year in September.
What do you like most about your job?
I love seeing students understand new ideas and have that moment when they suddenly grasp a concept they didn't understand before.
What is your education background?
I have bachelor's and master's degrees in Geology from Ohio State University, and a master's in teaching from the American Museum of Natural History.
What is your background like – previous jobs?
Before I became a teacher I worked as a scientific researcher on a research ship. The ship would travel to different sites around the world and we would collect and study samples from the ocean floor.
Tell us a bit about your life outside of school.
I love hiking and camping. I also enjoy reading and playing stringed instruments; I can play guitar and ukulele, and I'm learning to play the mandolin.
What is the best advice anyone has given you?
"Whether you think you can or you think you can't, you're right."
What is your motto or personal mantra?
"Be kind, for everyone you meet is fighting a hard battle."