Hudson High School's very first Model UN team participated in a summit at SUNY New Paltz in April. It was the first time the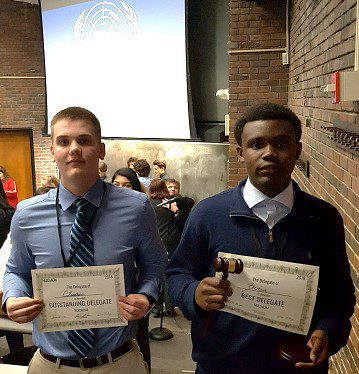 team of six and advisor Mrs. Factor participated in such an event. They did a great job at their first showing, with two students winning awards.
Congratulations to Devon Sweatt (left) and Pierre Jeune (right), who were awarded certificates for Outstanding Delegate and Best Delegate, respectively, at the SUNY New Paltz Model UN Conference.
Thank you to the Highland Model UN team for helping our students navigate the process and successfully participate in their first Model UN conference. The team is already looking forward to next year!