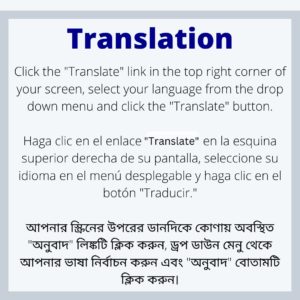 Dr. Juliette Pennyman has been named the next Superintendent of Schools by the Board of Education. She will officially start in her role on Sept. 1, 2023. We invite you to learn more about Dr. Pennyman's experience and credentials on this page.
Dr. Pennyman's 2023 Welcome Letter to Hudson CSD Community
Dr. Juliette Pennyman
Superintendent of Schools
Hudson City School District
(Effective Sept. 1, 2023)
Dr. Juliette Pennyman comes to the Hudson City School District with almost 30 years of experience as an educator and administrator in various districts, including in major cities such as Dallas, Kansas City, MO, and Rochester, NY.
Dr. Pennyman serves as the Associate Dean of Academic Services at Cheyney University in Pennsylvania, west of Philadelphia. She most recently served in a public school district as interim superintendent of the Niskayuna Central School District, in 2021 and 2022.
Her previous positions included District Assistant Superintendent in the Woodland Hills School District in Pennsylvania, from 2018-2020; Assistant Superintendent of Teaching and Learning in the Reading, PA school district from 2014 to 2016; and Chief of Schools in Rochester, NY, a district of 32,000 students from 2012 to 2014.
Other positions have included serving as a principal in the Great Valley School District in Malvern, PA, and assistant principal in the Kansas City, MO, school district. She began her career as a special education teacher in several districts, including in major cities such as Dallas and Atlanta.
Dr. Pennyman also is an educational consultant and serves as educational program advisor of the LIFE Male STEAM Academy in Wilkins Township, PA. She holds a doctorate in educational and organizational leadership from the University of Pennsylvania in Philadelphia, an education specialist degree in educational administration from the University of Missouri in Kansas City, and a master's degree in exceptional student education from Clark Atlanta University in Atlanta. Her undergraduate degree was a bachelor of arts in sociology from Mercer University in Macon, GA.
###
8-7-23 Letter to Community: Announcement of Anticipated Superintendent Hiring
8-8-23 Letter to Community: Official Vote of Approval in New Superintendent
8-8-23 MEDIA Press Release Official Vote of Approval in New Superintendent
Dr. Pennyman's Welcome Video to HCSD Community
At tonight's Hudson CSD Board of Education meeting, Dr. Juliette Pennyman was unanimously approved to become the next Superintendent, effective Sept. 1. Find out more about Dr. Pennyman by clicking the attached link! https://t.co/JWNYvp5KTv pic.twitter.com/6xzonQWo6z

— Hudson City School District (@HudsonCSD) August 8, 2023