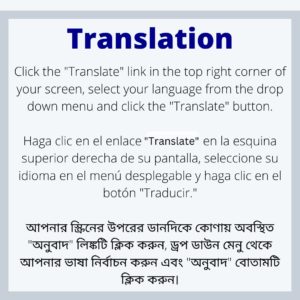 Congratulations to the 265 students at Hudson JHS who received perfect attendance for the month of September 2023!
Press Release Hudson JHS Announces Perfect Attendance List for September 2023
Grade 6
Esther Abuka, Emdad Ahmed, Tucker S. Alvarez, Brayden Barrett, Alexandria Bentley, Prince Brantley, Todd J. Brightly III, Lily J. Brown, Michael D. Camarillo II, Davis Anderson Chacon Ascencio, Sadat S. Chowdhury, Sindid Chowdhury, Giovanni Christopher, Matilda Cintron, Camryn E. Clark, Starr M. Crumedy, John Davi Jr., Macklin T. DePace, Mason C. Dominguez, Jada M. Dottin, Madison R. Douglas, Tyler Edwards, Olivia Fawcett, Sherrae N. Fearon, Sully J. Feller, Olivia R. Fox, Abriella Francis, Wylie Greenburger, Ezekiel M. Herishko, Kaelyn M. Hibbert, Ke'Marah Hinds, Shakila Huda, Kajsa I. Hunt, Sky J. Kinney, Jerrell M Klastow, Kaiden C Krein,  Bryson Lewter, Delilah Lopez Huerta, Andrea Abigail Lopez Reyes, Zoey AM. Madison. Anthony J. Malchow, Helena Maresco, Ryder McClary, Taviana McCleese, Tate M. McCrady, Curtis McLaughlin, Haigen Mesick, Kamran Miah, Mustafa Miah, Alexa G. Middleton, Marouph Islam Munna, Safaa M. Nawab, Lamarco Nooks, Azedrion Pagan, Chloe I. Panadis, Preyash Patel, Rodney D. Peck Jr., Jessica Prepoon, Nathanael Pierre, Brenda Quizhpi – Zhagui, Destiny Race, Jameson E. Race, Hailey Raymer, Noah A. Rogers, Allison A. Romero, Remy Ruiz, Ethan Ryder, Michael Sahan, Natalya Santiago,Raihan Sarker, Gabriella Servider, Elijah Shivers, Bentley M. Shook, Makayla E. Shores, Alida R. Simmons, Nevaeh Smith, Jayden A Toyloy, Alfredo Vargas Garcia, Michael R. Weaver Jr., Julio Xiloj-Aguilar and McKala Zito.
Grade 7
Gavin Abitabile, Adam A. Alamri, Khamari Alston, Aviella Mae Anderson, Shania S. Baker, Jahnyla Beauford Ensley, Dontavies Beebe, Bentley S. Bousquet, Ajani Bowen, Sean S. Buchan, Easton Campeta, Victoria Carius, Jonah H. Cassese, Jah-Majesty Chan, Mathias Cintron, Evan S. Conte, John'Nyra M. Copeland, Shamel Cora Jr., Jordan B. Credle, Joseph Crowe III, Jackson C. Cutler, Ryan F. Daly, Giovanni D'Annunzio, Arnob Datta, Quayvon Duke, Jayden Duncan, Cody Dunham, Jared K. Duntz, Amayaa J. Dupiton, Sabiel A. Fernandez Pena, Josue Figueroa Romero, Gerson A. Flores Aristondo, Tahaylia C. Gilzene, Tadaejah Gordon, Tashana Gordon, Aubrey Gray, Parker Griffin, Christine A. Hechanova, Brandon Hicks Jr. Adrian A. Higley, Olivia P. Howard, Jeffrey D. Hoyt Jr., Amilliana I. Jackson-Hale, Reginald Jenkins Jr., Alycia K. Jennings-Mackey, Anadee Jerome, David Kaplowitz, Tasnim Khanom, Jaylen Klastow, Guivensky Laguerre, Isaiah Laney, Brendan E. Laurange, Vanness Li, Jimena Lopez, Leilani J. Lord, Cameron S. Lumetta, Havanna K. Mackey, Raymond Madison, Grant M. Maresco, Flor D. Membreno-Romero, Shujath Miah, Cody A. Michael, Taylor L. Miller, Nathaniel B. Mingua, Ilicia M. Mitchell, Bradley Molinski, Arieonna Muniz, Amoria Novak, Daniaya La'Shay Owens, Xjavier Polo, Dolores E Quintero Romero, Milana J. Race, Amir Rhriss, Austin Ringer, Johan A Rivera, Nathan W. Sapcoe, Emma M. Schmitt, Skylar M. Seymour, Leanna L. Speer, Makenzie E. Steuhl, Sidney L. Stickle, Serenity Suarez, Lucas Trinka, Santiago Vargas Garcia, Luke Visagie, Grace Walker,
Amaria Williams, Bryson L. Wolfe and Gerber I. Xiloj Baten.
Grade 8
Nashat Albin, Maleek Alert, Markese L. Alert, Khalib Alston, Julianna Barone, Nevaeh Benschop, Kolton J. Bloomer, McKenna Boushie, Mason J. Briscoe, Garrett J. Bruno, Calhen J. Campeta, Dorian Carr Jr., Aniya M. Cottle, Leila S Credle, Liliana Cruz, Holly Dearman-Kastor, Jason K. Dominguez, Paytan L. Dunham, Alex Dupiton, Jayden C. Fallon, Jayshelle Fermin Ventura, Elizabeth Finkle, Anthony Flores, Dominic J. Florio, Nahla J. Francis, Jorge L. Gonzalez, Jason C. Hall Jr., Keely Hamilton, Lilly H. Hasbrouck, Ronan Hayes, Alyviana Y. Heimroth, Howard A. Higley III, Logan J. Hoffman, Emma Hotaling, Michael P. Hull, Quincy J. Jackson, Kylie Johnson, Lirrabella Johnson, Markel J. Johnson, Ny'Asia T. Jones, Elham Kavi, Griffin Keator, Emmie Keeler, Trenten Keller, Parker K. Kittrell, Abigail Konow, Alexandra Larsen, Ramon Jr Luciany III, Charay Maddox, Bernabi Martinez, Chelsea A. McKay,  Lydia J. Metz, William Mongeau. Kayden Morrison, Sinane Najat, Emelda L. Ordonez, Amarion Perry, Christopher Piggott, Naraya I. Prayogg, Caitlin Pullen, Eric R. Race, Nahidur Rahman, Antrell C. Reid, Aubriana N. Riozzi, Bailiegh K. Rivenburg, Liam Rivenburgh, Nyziah Rivera, Jerimiah RC Robinson, Armahni J. Russell, Lillianna J. Rustick, Savanna R. Rustick, Leilany Santana-Martinez, Arthur B. Sherman III, Alexandra E. Shores, Brayden Sickler, John F. Silcock, Joseph Simmons, Maysie Skoda, Zyeima A. Smith, ZyQuan Taylor, Tyana A. Thornton, Juliana F. Troy, Enzo J. Turner, Greta C. Umstead, Maliyah P. VanAlstyne, Alayvah Ware, Jahmani D. Washington, Mariyah L. Welch, Madelyn Wheeler, Genesis Wilburn, Brinn Williams, Kashawn Wilson, Khaleah Wilson and Antonio Woodson.