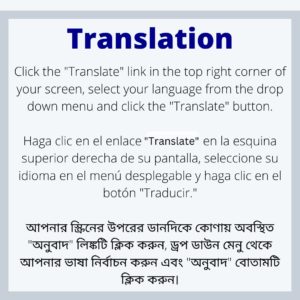 September 14, 2023
Dear Hudson City School District Community,
9-14-23 BoE Member Resignation Letter to Community
The Hudson City School District has received and accepted the resignation letter of Board of Education member Lucinda Segar. Ms. Segar's resignation will go into effect on October 10, 2023. The Board of Education would like to send its heartfelt appreciation to Ms. Segar for her years of service to the District.
At this time, the Board of Education is accepting letters of interest from community members willing to serve the remainder of Ms. Segar's term, which expires on June 30, 2024.  Interested candidates may submit a letter of interest in-person or via email to Hudson City School District Clerk Tracy Gaffney at hcsddistrictclerk@hudsoncsd.org. In-person submissions may be made Monday through Friday from 8 a.m. to 4 p.m. in the Hudson City School District Central Office located at 215 Harry Howard Avenue, Hudson, New York, 12534. The deadline for submissions is September 29, 2023. Additional questions and information can be found by contacting Mrs. Gaffney at 518-828-4360 EXT. 2101 or by visiting https://www.hudsoncsd.org/boe/.
Thank you very much for your time and consideration!
Sincerely,
Willette Jones
Board of Education President
Hudson City School District