T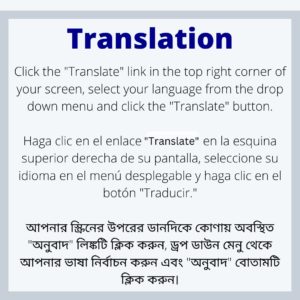 he 6th grade teachers have honored 101 sixth graders as Students of the Month throughout the 2022-23 school year with 10 lunchtime celebrations sponsored entirely by the sixth grade faculty!
Each month, the 6th grade teachers had the option of nominating a student who they felt earned special recognition as their Student of the Month. Perhaps the student came in at lunch for extra help, increased their participation in class, demonstrated kindness and respect — anything that impressed the teacher that month! The teachers donated money out of their own pocket to pay for snacks and goodies to put on a lunchtime celebration for these deserving students. It has been a joy and an honor to see so many sixth graders push themselves to be their very best and learn all they can! #HudsonHasHeart
Congratulations to the following students who were recognized as a 6th grade Student of the Month at Hudson JHS in the 2022-23 school year.
September
Ajani Bowen, Aubrey Gray, Mohammed Hotbani, Isaiah Laney, Johnathan Marsh, Daniaya Owens, Austin Ringer and Grace Walker.
October
Gavin Abitable, Dontavius Beebe, Victoria Carius, Arnob Datta, Flor Membreno-Romero, Arieonna Muniz and Guy Scoffier.
November
Easton Campeta, Derrace Carr, Evan Conte, Alena Cortijo, Jordan Credle, Jayvin Cross, Avery DeLesline-Carter, Issabella Hoyt, Addison Lachterman, Nathaniel Mingua, Grant Maresco, MD Sakin Hasan, Nathan Sapcoe and Lucas Trinka.
December
Anahi Ashraf, Jahnylah Beauford Ensley, Bentley Bousquet, Bella Decoteau, Imtiyaz Malik, Jordan-Matthew Cobbins, Amir Rhriss, Emma Schmitt and Santiago Vargas Garcia.
January
Mathias Cintron, Shamel Cora Jr., Giovanni D'Annunzio, Amayaa Dupiton, Sabiel Fernandez Pena, Guivensky Laguerre, DeSean Maloy, Bradley Molinski, Amoria Novak, Dolores Quintero Romero, Talea Winfield and Jack Zhu.
February
Adam Alamri, Shania Baker, Jonah Cassese, Jared Duntz, Gerson Flores Aristondo, Noah Herpfer, Olivia Howard, Carter Moore, Kendrick Ordonez, Johan Rivera, Athena VanTassel Luke Visagie and Gerber Xiloj Baten.
March
Adrianna Bauer, Rahmel Douglas, Tashana Gordon, Aubrey Gray, Alycia Jennings-Mackey, Cameron Lumetta, Hailey Moran Reyes, Skylar Seymour, Makenzie Steuhl and Bryson Wolfe.
April
Ryan Daly, Reginald Jenkins Jr., Anadee Jerome, Jimena Lopez, Martha Lopez, Havanna Mackey, Francisco Reyes, Luis Rolon Jr. and Zoe Wise.
May
Aviella Anderson, Jahdeen Brown, Jackson Cutler, David Kaplowitz, Brendan Laurange, Shujath Miah, Cody Michael and Alexander Moore.
June
Sean Buchan, Madison Christie, Kevin/Eli Clarke Jr., Quayvon Duke, Josue Figueroa Romero, Tadejah Gordon, Christine Hechanova, Nicholas Hodges, Jeffrey Hoyt Jr., Imon Nur and Cristian Padilla.