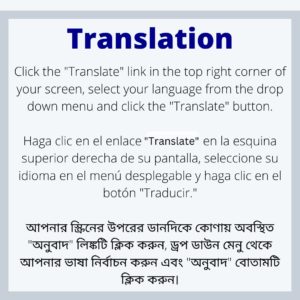 NEWS RELEASE
FOR IMMEDIATE RELEASE
June 6, 2023
MCSES 2022-23 Third Trimester Principal's Award Recipients Announced 
PDF: MCSES 2022-23 Third Trimester Principal's Award Recipients Announced
HUDSON, NY — The Hudson City School District is proud to announce the recipients of the Montgomery C. Smith Elementary School Principal's Award for the third trimester of the 2022-23 school year. The third trimester winners will be treated to a special breakfast on June 23.
In recognition of their hard work, leadership, and perseverance in school, students in grades 3-5 who were recognized with the Principal's Award at any trimester will be treated to a Tri-City ValleyCats baseball game on June 14, while scholars in grades K-2 will be treated to a carnival on June 16 at Montgomery C. Smith Elementary School.
To receive the Principal's Award, students must exemplify the character traits that are focused on in school such as responsibility, citizenship, and kindness. Teachers nominate up to three students per class to receive this award each trimester.
Principal Mark Brenneman's MCSES Principal Award Recipients for Third Trimester 2022-23:
Ellis Abitabile, Esther Abuka, Liam Almstead, Abiona Anthony-Davi, Lindon Anthony-Davi, Ashley Ascencio-Romero, Rawnaf Ayat (Ayat), Cambria Baratti, Samuel Bell, Natalie Bennett, Nery Berrios-Diaz, Charlotte Bielefeldt, Quran Blocker, Luna Borchert- Oakley, Eli Branton, Alex Brown, Bruce Brown, Lily Brown, Grayson Chevalier, Ashaqul Chowdhury, Matilda Cintron, Kaidin Cohen, Aliyah Collins, Faith Conner, Salvador Cruz Cruz, Mila Cukerstein, Richard (Ricky) Cutler, A'Rayah Daley, Amiya Dallas, Jackson Dallas, Harmonie Davis, London Delaney, Kevin de Leon, Aurora Dellgrottaglia, King Duke, Jase Eddington, Kelson Eddignton, Blake Elliott, Josselyn Feliz, Aiyanna Fernandez, Skyler Galeano, Karsyn Garcia, Chayse Gilliard, Bessie Goldman, Sheccid Gonzalez, Wyatt Hardy, Terrence Harris, Kaelyn Hibbert, Alysa Higgins, Jonathan Higgins, Deric Holloway, Gianna Hotaling, Madilynn Houghtaling, Kajsa Hunt, Willow Hull, Jannath Islam, Nameera Islam, Saifan Islam, Sadie Kilmer, Kasen Krein, King-Jay Laguerre, Sarah Mackerer, Isma Malik, Caroline Maresco, Jefferson Martinez, Santos Martinez, Penelope McAlindin, Ryder McClary, Brayden McGee, Sofia McMillian, Owen Mickam, Alexa Middleton, Jaley Mignott, Adrian Miller, Miranda Miller, Natalie Nguyen, Cory Nitsky, Devonte Noble, Alice Northup , Samuel Panadis, Enzo Pepoon, Jessica Pepoon, Jackson Petrianni, Jace Pierro, Brenda Quizphi-Zhagui, Destiny Race, Owen Race, Peyton-Rose Race, DeAndre Ramirez, Tanner Riegel, Abren Rowell, Paislee Scalera, Ava Scholtens, Widad Sharif-Abdullah, Zachary Shores, Justice Slavin, Arabah Soha (Soha), Neal Smith, Nevaeh Smith, Andrew Steils, Kehlani Stickle, Alissa Stoddard, Ryker Sweet, Aija Thompson, Ky'Mel Thornton, Nickqualia Watson, Emma Wendelken, Zaydon Woodhouse-Curry and Julio Xiloj-Aguilar.
###