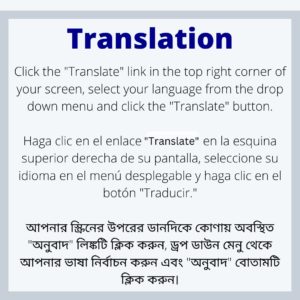 NEWS RELEASE
FOR IMMEDIATE RELEASE
April 5th, 2023
Hudson Junior High School
Quarter 3 Honor Roll Recipients Announced
HUDSON, NY — Congratulations to the following students for making the third quarter honor rolls at Hudson Junior High School!
To earn honor roll recognition at Hudson Junior High School, students must meet the following academic qualifications:
HIGH HONOR: no grades below 85 for the quarter.
HONOR: no grades below 80 for the quarter.
In order to qualify for any honor roll, a student taking a course that has a Pass/Fail grade must receive a Pass in that course. Any student with a mark of F (Fail) or I (Incomplete) is disqualified from all honor rolls for that quarter.
Grade 8 High Honor Roll
Kaleigh Brodowski, Kianjah Chan, Amelia Edwards, Jordan Francis, Edwin Gomez, Joie Hall, Sumaiya Islam, Sadia Jahan, Kadeem Johnson, Laiba Liton,  Damien Lopez, Duray Maddox Jr., Robert Seaton and Mason Tamburro.
Grade 8 Honor Roll
Gavin Boushie, Vanessa Drabick, Athena Haldane, Viki Li, Jarin Mahi, Schuyler Phillips, Harmony Quinion, Sergio Rodriguez-Romero, Niyohna Smith, Nazia Sultana and Aiden Visagie.
Grade 7 High Honor Roll
Marilyn Ajpacaja-Chavaloc, Nashat Albin, Adelaide Alvarez, Nevaeh Benschop, McKenna Boushie, Mason Briscoe, Gavin Frederick, Jorge Gonzalez, Isabel Haigh, Logan Hoffman, Kylie Johnson, Emmie Keeler, Trenten Keller, Alexandra Larsen, A'yana Mosby, Sinane Najat, Amarion Perry, Lilliana Rustick, Savanna Rustick, Natalie Sherman, Alexandra Shores, Maysie Skoda, Juliana Troy, Enzo Turner, Madelyn Wheeler, Kashawn Wilson and Nevaeh Wilson.
Grade 7 Honor Roll
Aniya Cottle, Lirrabella Johnson, Elham Kavi, Parker Kittrell, Olivia Meister, Kayden Morrison, Sophia Morrison, William Polito, Nahidur Rahman, Baileigh Rivenburgh, Joseph Simmons, Alayvah Ware and Khaleah Wilson.
Grade 6 High Honor Roll
Gavin Abitabile, Anahi Ashraf, Shania Baker, Jonah Cassese, Jah-Majesty Chan, Jordan-Matthew Cobbins, Evan Conte, Benjamin Czarda, Arnob Datta, Tadaejah Gordon, Mohammed Hotbani, Isaiah Laney, Grant Maresco, Jonathan Marsh, Flor Membreno-Romero, Shujath Miah, Nathaniel Mingua, Bradley Molinski, Arieonna Muniz, Kendrick Ordonez, Emma Schmitt, Guy Scoffier and Mackenzie Steuhl.
Grade 6 Honor Roll
Adam Alamri, Adrianna Bauer, Sean Buchan, Victoria Carius, Jordan Credle, Sabiel Fernandez-Pena, MD Sakin Hasan, Noah Herpfer, Havana Mackey, Francisco Reyes, Austin Ringer, and Luke Visagie.