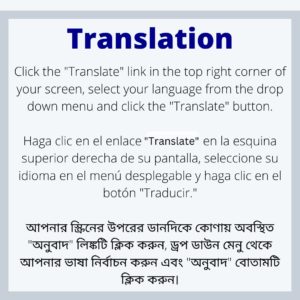 Congratulations to the following students for making the fourth quarter honor rolls at Hudson Junior High School:
Grade 8 High Honor Roll
Kaleigh Brodowski, Kianjah Chan, Jordan Francis, Justa Gutierrez Gusta, Athena Haldane, Joie Hale, Sumaiya Islam, Laiba Liton, Duray Maddox Jr., Jarin Mahi, Matthew Pierro, Robert Seaton, Alyssa Simmons, Nazia Sultana, Skyler Sweet, Aiden Visagie, Jennifer Zarate.
Grade 8 Honor Roll
Gavin Boushie, Zhanea Brown, Emadul Chowdhury, Vanessa Drabick, Sadia Jahan, Kadeem Johnson, Damien Lopez, Noah Porreca, Terell Slowinski, Mason Tamburro, Klaudia Vitale.
Grade 7 High Honor Roll
Marilyn Ajpacaja-Chavaloc, Nashat Albin, Adelaide Alvarez, Nevaeh Benschop, McKenna Boushie, Aniya Cottle, Gavin Frederick, Jorge Gonzalez, Logan Hoffman, Kylie Johnson, Elham Kavi, Emmie Keeler, Trenten Keller, Alexandra Larsen, Ramon Luciany III, Olivia Meister, A'yana Mosby, Sinane Najat, Amarion Perry, Baileigh Rivenburg, Lilliana Rustick, Natalie Sherman, Alexandra Shores, John Silcock, Joseph Simmons, Maysie Skoda, Juliana Troy, Enzo Turner, Madelyn Wheeler, Kashawn Wilson, Khaleah Wilson.
Grade 7 Honor Roll
Mason Briscoe, Brady Eschberger, Isabel Haigh, Ronan Hayes, Howard Higley III, Lirrabella Johnson, Parker Kittrell, Sophia Morrison, Naraya Prayogg, Savanna Rustick, Zyeima Smith, Nevaeh Wilson.
Grade 6 High Honor Roll
Gavin Abitabile, Anahi Ashraf, Jah-Majesty Chan, Jordan-Matthew Cobbins, Evan Conte, Benjamin Czarda, Zaid Gofran, Grant Maresco, Jonathan Marsh, Shujath Miah, Nathaniel Mingua, Liam O'Nielan, Kendrick Ordonez, Nathan Sapcoe, Emma Schmitt, Guy Scoffier, Santiago Vargas Garcia, Amaria Williams, Jonathan Williams, Jack Zhu.
Grade 6 Honor Roll
Shania Baker, Sean Buchan, Victoria Carius, Sabiel Fernandez-Pena, Tadaejah Gordon, Tashana Gordon, Mohammed Hotbani, Anadee Jerome, Vaness Li, Jimena Lopez, Cody Michael, Arieonna Muniz, Milana Race, Austin Ringer, Leanna Speer, Makenzie Steuhl, Lucas Trinka, Santiago Vargas Garcia.