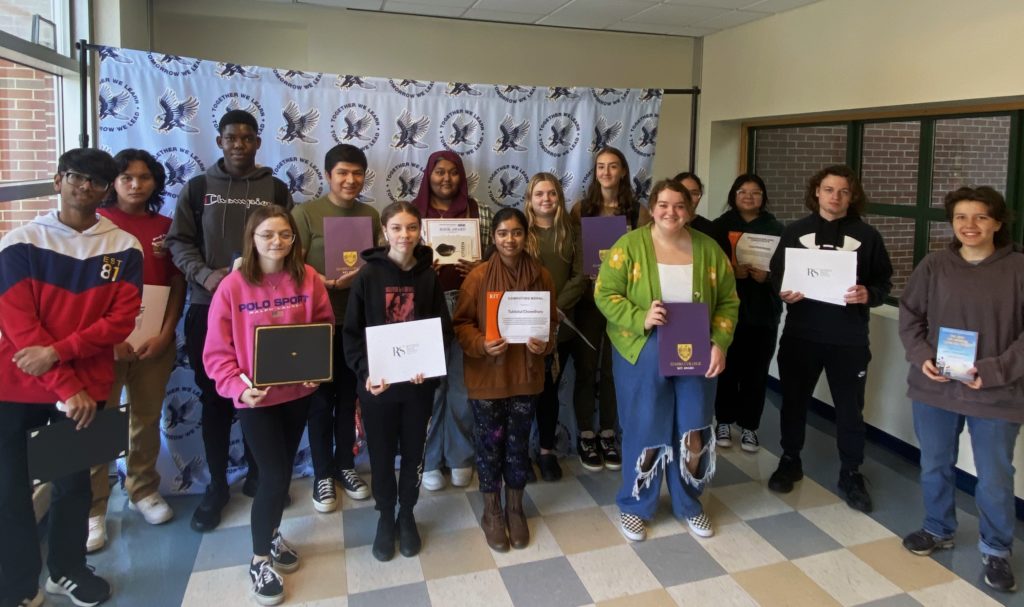 17 seniors at Hudson Senior High school were honored and presented with the annual "Junior Awards" for their high-standing achievements throughout their respective first three years in high school on Oct. 7.
Diego Gomez-Hernandez, Alyssa Henderson and Kara Sullivan all received the Elmira Key Award from Elmira College.
Amirul Faysal and Tuhfatul Chowdhury both received the RIT Computing Medal and Linda Hutchings and Carlo-Rossi Occeno were selected for the RIT Innovation and Creativity Award from Rochester Institute of Technology.
In addition to the RIT award, Faysal brought home the University of Rochester's Frederick Douglas and Susan B. Anthony Award. Rossi-Occeno also received the 2022 Student Sage Award from Russell Sage College, along with Torri Carr, Zachary Porreca and Kristen Ellsworth.
Aliyah Camacho was the recipient of the Clarkson University High School Leadership Award.
Tariq Thompson earned the 21st Century Leadership Award from Wells College.
Marissa Scali was named the University of Rochester Bausch & Lomb Honorary Science Award recipient.
Neshath Khan and Eli Carpenter earned the Book Award from Western New England University and St. Lawrence University, respectively.
"These awards represent the achievement and hard work of our then-juniors, now-seniors," Hudson Senior High School counselor Rocky Payne said. "We are so proud of their accomplishments and representation of Hudson City School District."