Hudson Mayor Kamal Johnson and President of the Common Council Thomas DePietro helped fourth-graders learn about state and local government before the winter recess.
They visited Ms. Smith's Social Studies class to talk about the branches of government at the local levels and explained their roles.
The students asked tons of questions and gave suggestions for improving local parks.
Fourth grade student Kolton B. suggested adding zip lines to our local parks!
Students also asked about getting a Starbucks in Hudson. Ms. Smith said that led to an interesting conversation about how there are laws against having franchises in the city. After explaining what that meant, the kids realized that they should talk to the Town of Greenport instead!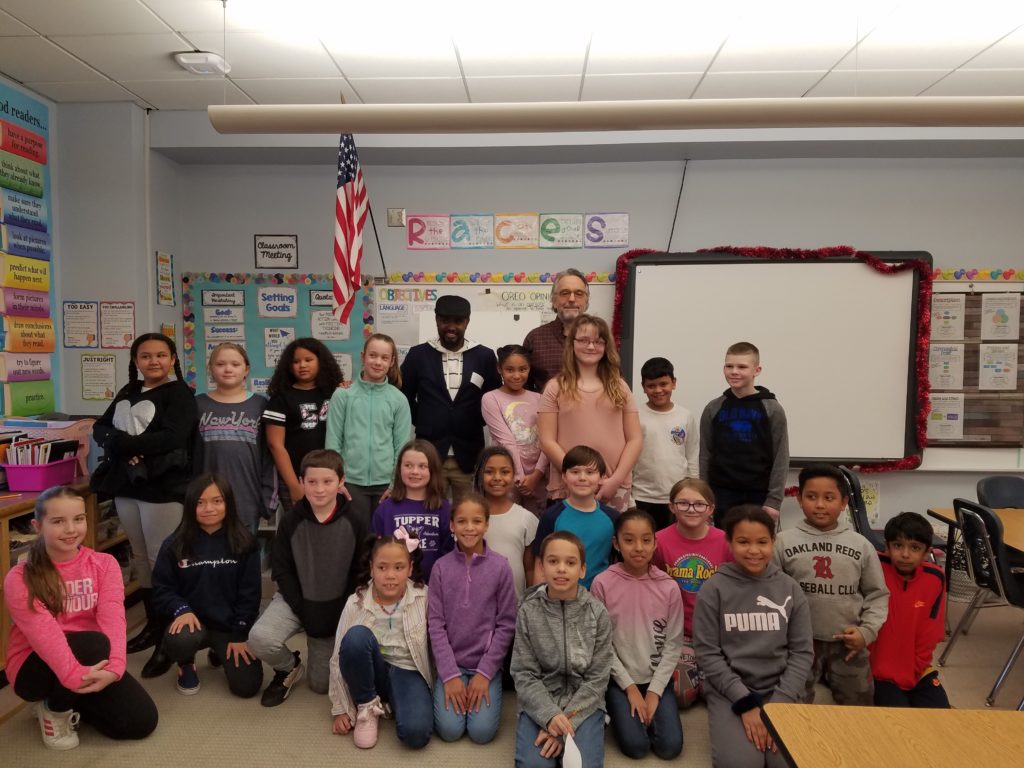 Mayor Johnson and Mr. DePietro also shared stories of why they chose to run for office. The mayor shared that he was really interested in learning about government when he was in school. He even made a "Kamal for Mayor" poster that was displayed in a classroom as a joke but it ended up coming true!