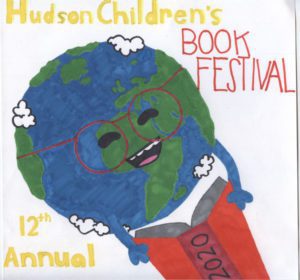 The winner of the 2020 Hudson Children's Book Festival logo contest is Madison Schlenker, a junior at Hudson Senior High School. Schlenker's design was selected out of 21 submissions.
The theme for the logo contest was Earth Day in honor of the 50th anniversary of the environmental movement. In addition to receiving a free t-shirt with her design, Schlenker was awarded a certificate and a $50 prize.
The Hudson Children's Book Festival will take place on Saturday, May 2, 2020.