Two HHS seniors, Mike Zhang and Quin Strickland, were selected to participate in the My Brother's Keeper Fellows program, which offers young men of color opportunities to gain leadership experience and be forces of change in their communities. They recently completed a service project addressing the MBK milestone of "Equitable Access" in which they spoke to junior high students about opportunities associated with scholarly accomplishments.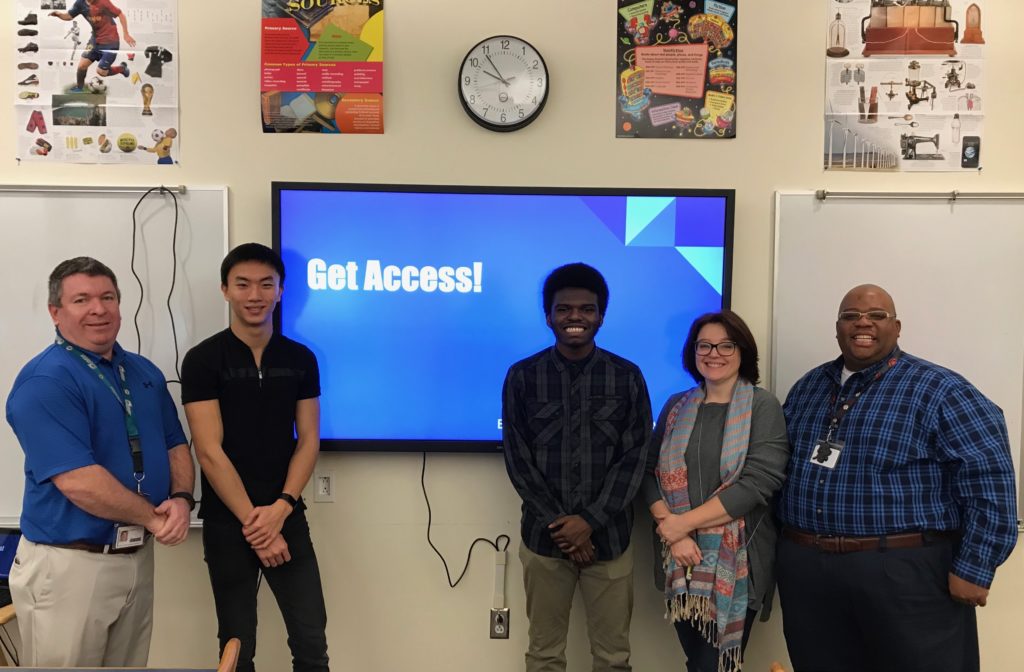 The MBK Fellows shared insights about goal-setting and resources available to assist with the college application process (such as financial aid, scholarships and essay writing workshops at HHS). Mike and Quin also encouraged students to not be afraid of taking challenging courses such as Honors, Advanced Placement or college-level courses while still in high school.
Mike and Quin will join other New York State MBK Fellows to present their work during the "Stand and Deliver Workshop" at the Black and Puerto Rican Caucus in Albany, NY, from February 15-17, 2019.
Click here to learn more about the My Brother's Keeper program at Hudson Junior High School.