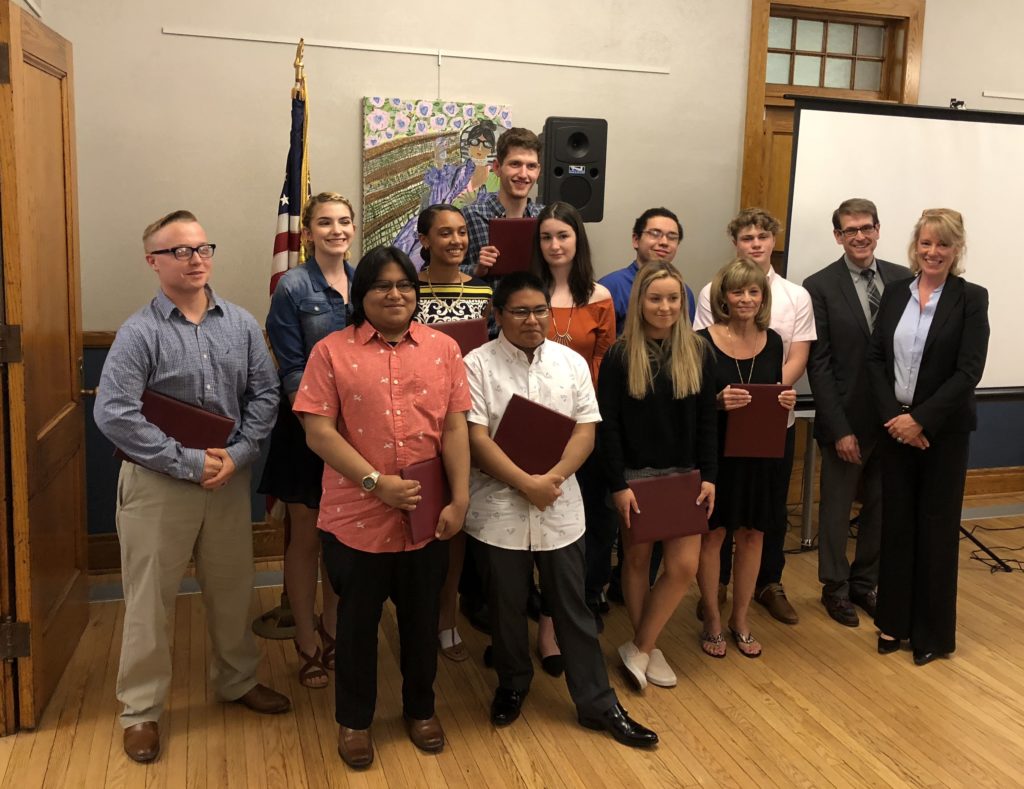 Six Hudson seniors, along with a few others from neighboring districts, were recently recognized for their scholastic achievements in the Bard Early College Hudson program.
Congrats to Bluehawks Angel Canarte, Jimmy Canarte, Michael Dolan, Dominic Domkoski, Connor McCagg and Alicia Salvatore!
These seniors and others from Germantown, Taconic Hills and Coxsackie-Athens completed five college courses this year and received 13 credits from Bard College. Courses were in Humanities, U.S. History, Psychology, Creative Writing and Theatre. Colleges they're planning to attend include Bard College, Pace University, Marist College, Dutchess Community College, Hartwick College, SUNY New Paltz, Cazenovia College, American International College and Tufts University.
In addition to the seniors, seven juniors from school districts in and around Hudson participated in Bard Early College Hudson this year. Next year, participation will grow to 23 students, including 16 Hudson students and seven others who will participate through Questar III BOCES.
The early college program, which began in 2016 and is located at a special satellite campus on Warren Street, is made possible through a partnership of Bard College, the Hudson City School District, Questar III and the Galvan Foundation.