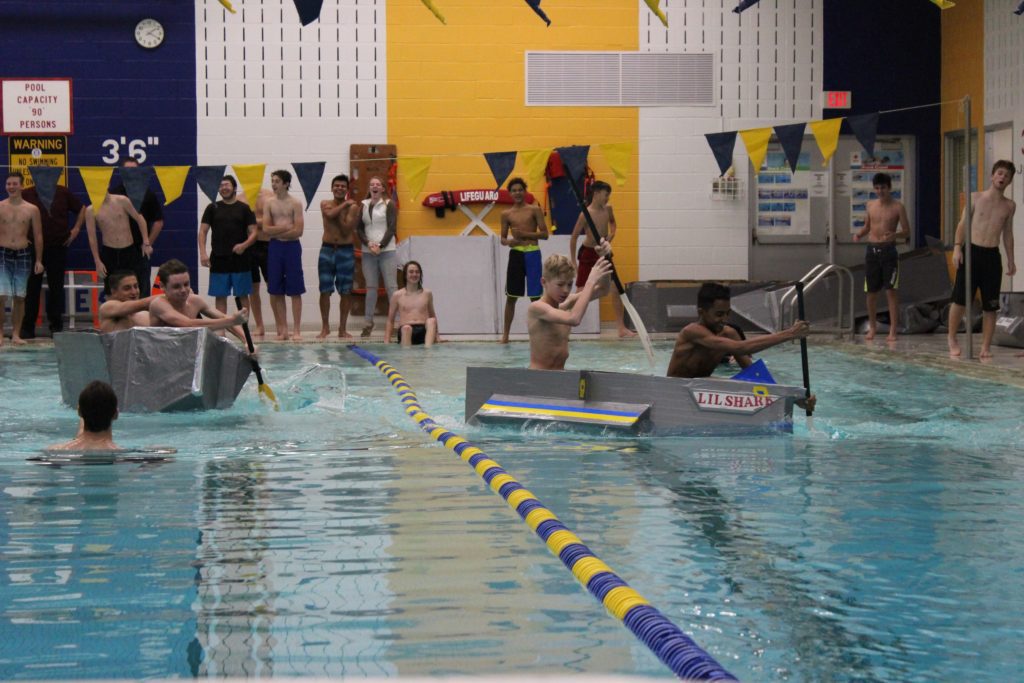 Hudson Senior High School hosted its third annual Great Cardboard Boat Race on December 1, 2017. Students in the Transportation Systems class at HHS competed against Ichabod Crane's Transportation Systems class as well as a Principles of Engineering class from Germantown.
The Technology students had to build boats using only cardboard, duct tape, Elmer's glue and plastic bottles. Students then raced across the HHS pool in their homemade two-person boats.
They were hard-fought races and Germantown ultimately won, defeating the two-time defending champion Bluehawks. Congrats to all the participants on their creative designs and determination. We're already looking forward to next year!