Michelle Nowak, a science teacher at Hudson Senior High School, was recently chosen to participate in the highly selective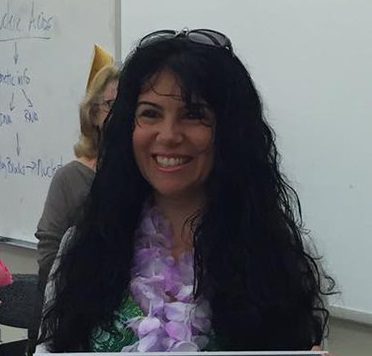 New York State Master Teacher Program (NYSMTP).
The purpose of the NYSMTP is for regional Master Teachers to collaborate and develop STEM content, which they can bring back to their home school districts and use to strengthen their science programs. Master Teachers are required to attend 50 hours of professional development each year. Activities include conferences, meetings with colleagues, field trips and presentations.
Mrs. Nowak's innovative instructional practices in the science department have won her praise from administrators and students, as well as the 2015-2016 NYS Senate Award for Teaching Excellence.
"I'm always looking for non-traditional teaching methods and new ways to challenge students," said Mrs. Nowak, who makes pancakes in order to teach students about mitosis. "I am hoping to give back to Hudson through this program by sharing what I learn with our science department, as well as working with elementary teachers to understand Next Generation Science Standards."
The NYSMTP is a four-year program open to STEM teachers and it entails a lengthy application process, which includes teacher evaluations and recommendations from colleagues. Mrs. Nowak is the first Master Teacher from the Hudson City School District and she hopes more HCSD teachers will apply to the program in the future.